Buy With Valdes Homes
We're here to guide you through every twist and turn of the buying process, so that you can sleep easy at night (in a home that you love ♥).
Learn How To Buy Like A Pro!
If you're in the market for a new home, check out these 11 tips on how to find the best possible real estate deals in your area.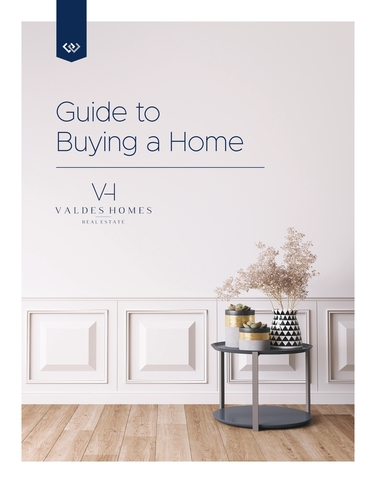 Comprehensive Real Estate
Buyer's Guide
#1
In Seattle and Eastside for 25 Years
Your Seattle and Eastside real estate experts!
Since our founding in 2003, Valdes Homes has helped over 100 Seattle and Eastside residents effortlessly navigate to the closing table.
With us, you're getting superior, experience, marketing, and analytical skills, all bundled into a super friendly agent whose thinking about you right from the moment they wake up!
To learn more about our story, and why we're the top real estate option in Seattle and Eastside, click below!
Dedicated to an honest and friendly service
In any relationship communication is key and is the cornerstone on how we deliver a next level service. We are dedicated to providing you the attention you deserve. When you work with us, we are available at any time through text, phone or email. To us, you are more than just a client – you're a partner in the process.
Listing alerts
We help you find the perfect home by taking your preferred price, aesthetics, location, lifestyle, nearby amenities, etc ...
Home inspections
Here at Valdes Homes, we understand how important it is to use the right home inspector.
Vendor network
We work with an extensive network of vendors and contractors that offer us special deals for home repairs, furnishing, painting, plumbing, electrical work
Expert advice
With over extensive experience in Seattle and the East Side, we've helped over number of clients meet their home ownership goals.
Negotiating power
We will help you negotiate and secure the best possible price and terms for you ...

"Ryan helped me buy my first home. He was extremely patient with me throughout the entire process helping me through each and every step. He was very accommodating of my time, helped negotiate prices and went above and beyond in helping me with my questions. He made sure to keep me on track and helpe
…
d me have a smooth closing. Beyond just being a "realtor", having Ryan felt more like having a family member help us out with home buying. Would definitely recommend him to anyone!"

"Ryan is the best, he worked with me and my fiancé for months to find us the right house, knowing the dramatic stuff that happened. He helped us beyond expectations and was there everytime no matter what. He is amazing and we would definitely recommend anyone to him. Thank you so much Ryan for doing
…
everything you did and showing all the houses you did and getting us into this house. Couldn't thank you enough!!! ??????"

"Ryan is an outstanding real estate agent who truly excels from a lender's perspective. Their market knowledge, exceptional communication skills, dedication to client satisfaction, integrity, and ability to facilitate seamless transactions make them a top choice for anyone in need of a reliable and t
…
rustworthy real estate professional. I highly recommend their services and look forward to future collaboration."

"Ryan was amazing. I am not the average client and wanted to look at a lot of weird rural properties and I took months to find the right place but he was there for all of it. Thanks again for a great experience. I'll be back next time I need a real estate agent!"

"Wow! Ryan Valdes was a fantastic choice of an agent in selling and purchasing our new home. Selling and purchasing is never completely smooth sailing. Sometime during the experience, the sea of real estate ups and downs can get rather choppy. Ryan, with his know how, professional skills and expertis
…
e kept us safe from the rocks and rough seas of normal market conditions. He tirelessly worked on our behalf to communicate, and negotiate, with the buyers, sellers, loan officers, and the title companies involved from start to finish on each of transactions. Ryan came through for us as promised and delivered us back to shore safe and sound!"

"Let me start by saying I do not give recommendations lightly. I deal with salespeople on a daily basis.Ryan impressed me as one of the best I have ever met because he understands that he does not need to sell me, but rather identify/understand my needs and wants and show me possible solutions.Oh my
…
gosh. We are so fortunate to have been linked up with Ryan Valdes to assist us with finding our Dream Home and selling our existing home. We were able to find our dream home, make a contingent offer, sell our home, and have a simultaneous closing in less than 2-months without a hitch.We can't say enough good things about our experience with Ryan. We have been telling everyone we know to use him for their future real estate transactions.He represents his company in so many positive ways, Trust/ Integrity, Knowledge, Communication, and exceptional customer service and follow-up to name a few.If you are looking for an agent and do not know Ryan personally you are really missing out and should take the time to get to know him.Ryan exceeded our expectations every step of the way. If only all agents were as good as Ryan!"

"Ryan helped us jumps through any and all hoops in the home buying process and continued to stay patient with us! He is so great and communicative! I would definitely recommend him!!"

"Ryan is such a blessing to work with! Very knowledgeable, patient, and really makes an effort to ensure the home buying process is smooth and as stress-free as possible. Plus he has experience with fire fighting and home improvement which is invaluable when it comes to assessing the safety condition
…
s of a home. Rest assured you are in good hands!"
© Zillow, Inc., 2006-2016. Use is subject to Terms of Use What's a Zestimate?
Our Featured Listings
Hand Picked Seattle and Eastside Properties You Will Love.